Using a lathe is a thrilling experience, and it can do so many things so quickly that you may never want to go back to hand-carving again! 
When it comes to getting started with your very first lathe, it may be tempting to want to use your old carving tools rather than purchasing the more expensive wood-turning tools. So the question is, is it okay to use wood carving tools on a lathe? 
You can use a wood carving tool on a lathe, although it isn't best to do so. Using a wood carving tool for turning can result in serious injury since wood carving tools can't withstand the pressure of the lathe when it moves, which often results in wood carving tools snapping. 
So if you are curious about what tools you should use instead, be sure to stick around. In the remainder of this article, I will explain why using wood carving tools isn't a great idea and which tools you should opt for instead. 
Why You Shouldn't Use Wood Carving Tools on a Lathe
As I previously stated, using carving tools instead of specialized wood-turning tools can result in injury, but that's not the only reason using these tools isn't the best idea. If significant bodily harm isn't enough of a deterrent for you, then maybe some of these other reasons might give you pause. 
So if you aren't afraid of grievous physical injuries, you should at least consider your poor wooden masterpiece. When you use wood carving tools rather than the correct lathe-specific ones, your carving tool will be put under extreme pressure as the wood spins in the lathe. 
Regular wood carving tools cannot withstand that sort of pressure. This kind of force can easily result in the handle of your tool splintering and being flung back into the room. Carving handles are also short, allowing your fingers to be too close to the fast spinning wood. 
Not only could you end up hit by a sharp, fast-moving projectile or perhaps lose a digit, but you also risk gouging your woodwork somewhere you didn't want, thus running the piece. 
If you manage to evade any projectiles and lost fingers, you may also notice your wood carving tools catching since the blades quickly become dull. These kinds of catches can result in knicks in your woodworking piece. 
Another thing to note is that when your tools catch on the spinning wood, you significantly increase the chance of accidentally dislodging the wood from the lathe. Your wood piece falling from the lathe can ruin your creation and even injure you if you're not careful. 

What Tools You Should Use on a Lathe
Now that you understand the significant risks of using the wrong tools for your lathe, it's time to discuss the tools you should use! Now I know that wood spinning tools can be a tad expensive, but the safety is far worth it, in my opinion. 
So let's dive in and learn about which tools you should be using on your lathe. 
Wood Lathe Chisels vs. Gouges
If you are planning on investing in a wood lathe, you should plan on working with wood-turning tools like chisels and gouges. These two tool types work hand in hand and are great for shaping your wood into your desired creation. 
However, what is the difference between these two tools? Let's take a look. 
Wood lathe Chisel
A wood lathe chisel is a tool that generally has a flat blade. There are many different types of chisels in each set, such as: 
back bent chisels
cabinet chisels
firmer chisels
corner chisels
slick chisels. 
However, the primary function of these chisels is to create a concave depression in the wood.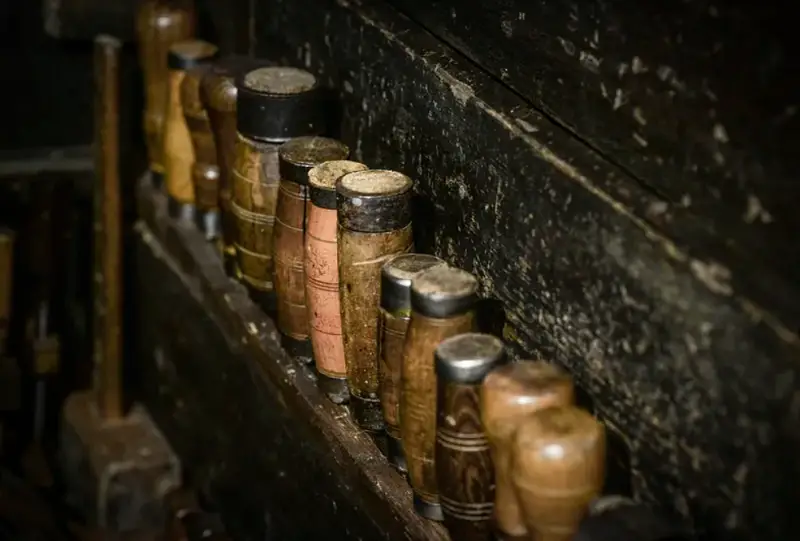 Wood Lathe Gouges
While wood lathe gouges usually have a round or curved blade, their primary function is to shape or create a rounded indentation in the wood. There are also quite a few different types of gouges.
Each set of wood lathe chisels and gouges should come with a vast assortment of blades to better help you create more detailed work. 
If you are looking for a more in-depth guide on how these chisels and gouges function, you should check out the WoodWorkers Guild Of America video on understanding a starter set of lathe chisels.
WATCH – Understanding a Starter Set of Lathe Chisels | Woodworkers Guild of America

WoodWorkers Guild Of America
Purchasing Your First Set of Wood Spinning Tools for Your Lathe
Buying a new set of lathe wood chisels and gouges can be a little expensive but necessary if you want to practice your new hobby safely and correctly. That said, there are a few more cost-effective options on the market. 
If you don't already own a set of wood spinning tools, I highly recommend PSI Woodworking's Lathe Chisel Set (available on Amazon). This set includes several tools such as:
parting tool
spear scraper
skew chisel
round nose scraper
bowl gouge
spindle gouge
roughing gouge 
This set also comes with a wooden case to display your tools and is reasonably priced compared to many other wood-turning tools available. Not to mention it has pretty good reviews and over two thousand purchases. 
PSI Woodworking LCHSS8 Wood Lathe 8pc HSS Chisel Set
Ideal chisel kit for turning pens pepper mills spindles bowls and lots more woodturning projects of...
Each chisel measures 16-1/4" in length with a 6-1/4" M2 High Speed Steel blade and a 10" hardwood...
Set includes (8) chisels 3/16" Parting Tool 5/8" Spear Scraper 1" Skew Chisel 5/8" Skew Chisel 5/8"...
Last update on 2022-09-19 / Affiliate links / Images from Amazon Product Advertising API
If purchasing new wood spinning tools is simply out of your budget, you can try picking up a used set on sites like eBay or posting a listing on a wood carving Facebook group or forum. It never hurts to see what's available. If you are patient and keep looking, you'll find the bargain you've been looking for.

Final Words
So technically, you could use wood carving tools on a lathe but doing so is highly frowned upon due to the high risk to yourself and your woodwork. Ultimately you are far better off saving up the money and purchasing wood-turning tools specifically designed to use on a lathe. 
Using the proper tools for your woodworking will help you prevent injury to yourself, the lathe, and the wood piece. Plus, using wood spinning tools will make the process faster and appear far more seamless. Using wood lathe tools is the best option for sculpting safely.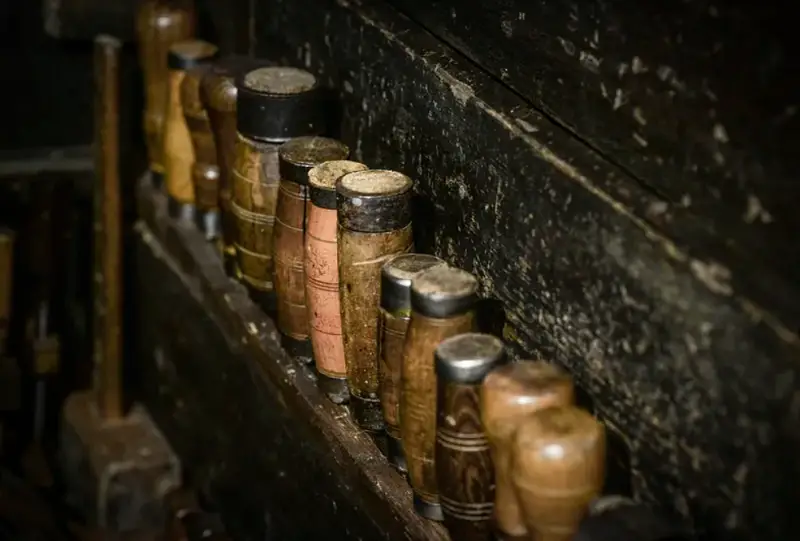 Sources
Was this article helpful?